Welcome to
"Creating Success around the World"
The worldwide blog hop tour, that introduces you to creative people from all corners of the globe.
This February, I become a host for Asia continent and I will feature five guest bloggers every Wednesday. Today's guest is a male. And he is the lucky one, because he is the first male guest blogger in Innocentia
Welcome to : Ojan from
"OJANTO"
He is from Yogyakarta, Indonesia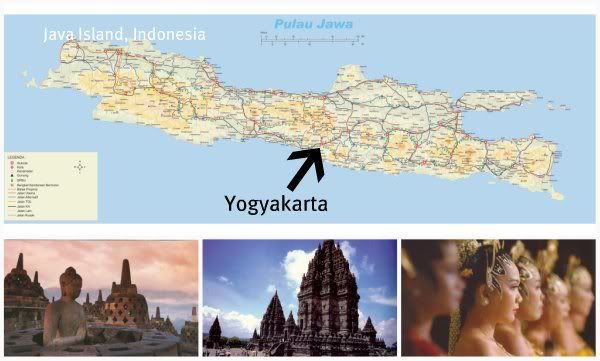 1. Who are the persons behind the 'Ojanto' ?
When it started, Ojanto was established by Ojan (Fauzan Riza Adinugraha) and Putri (Putri Anugrah Sekar Ati) at October 2010. Sadly, as this January 2012, Putri chooses to focus on her study, so I temporarily become "the man in charge" now :)
=> Meet Ojan (in case you see him in the street, don't hesitate to call him by name :)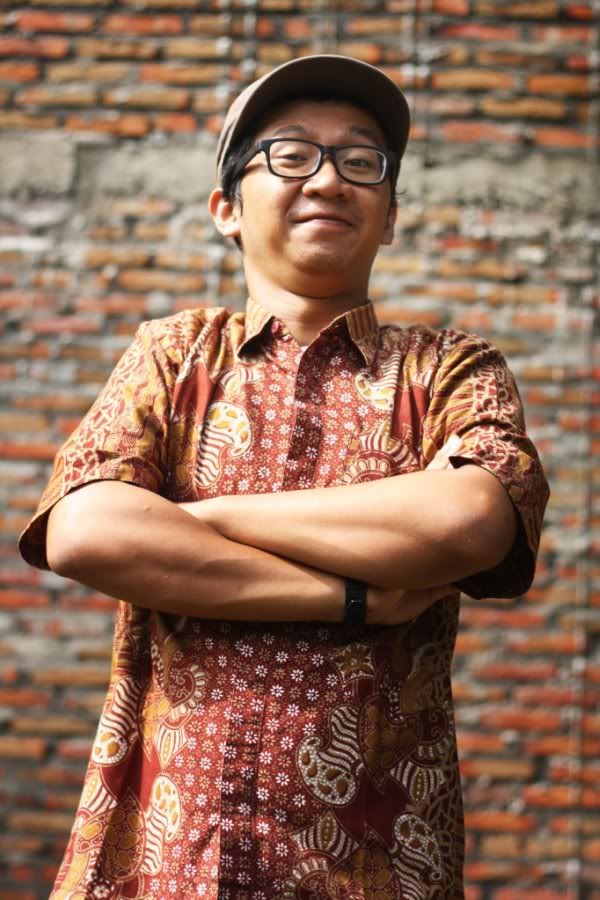 2. How did you come up with your business name?
It is just a name. My name is Fauzan. My nickname is Ojan. And I called my personal creative space with "Ojanto". Luckily, my friends started to call me Ojanto, too.
3. What do you create?
Our specializations are in screen-printings and patterns. We are still in a long long way process of learning. But we always enjoy each step that we take
The screen prints and patterns are then apllied onto fabrics (many kinds of fabric : blacu, canvas, baby canvas, cotton). After that we turn the fabrics into functional pieces which can be enjoyed by everyone
Those are our products. Other than those, Ojanto also hosted
PLAY YOUR MAGIC HANDS
(a series of craft workshops),and
ON DAY MONDAY
- a 26 weeks feature posts of Yogyakarta's crafters and artisans. We have a wish to connect crafters around Yogyakarta, which we call "connecting the dots"
4. Why do you create?
The reason behind what we create is passion. We love to create something by hand and by design. In OJANTO, we try to give the best by craftmanship and design
5. Do you sell your creations? If so, how? Where? And is it profitable?
Yup ! We sell them. Both online and offline. Online, by using our blog and some social media sites (Facebook, twitter and google+). Then offline, we usually sell our creations in some handmade-specialty stores. Some of them are :
- JAKARTA (
idekuhandmade
and
Galeri Salihara
)
- BANDUNG (
Tobucil n Klabs
)
- YOGYAKARTA (Lemon Lime Store)
Now about whether it is profitable or not, 'till today we actually haven't get a significant profit, yet. But we hope that someday we can make a living from this :)
6. What mistakes have you made or lessons you have learned?
Many. Both technically and non-technically. Technically, we learn a lot about screen-printing technique. About its tools, design and how to produce a good print in various medias. We're still exploring
Screen-printing mistakes which often happen are a too-small design -which makes us hard to reproduce the initial design in 100% precision, and coloring -paints mixing can be fun and tricky at the same time
Then, how to handle partnership is a very valuable lesson for us
7. What, to you is success? Have you achieved it yet, or are you on your way towards success?
success : when I can live happily with my passion and idealism. :)
yes, I'm still on my way :)
8. So what's next?
Keep moving, creating something out of nothing :)
Better design, better income, more and more friends :D hihi.. :)
Thank you so much Ojan !
If you want to take a peek of his journey through patterns, take a look at his another blog,
Pipette Pattern
Ok, time to check other guest bloggers around the world. Visit each continent's host below :
You can enter this blog hop by putting your link in the bloghop below. Don't forget to put this button in your sidebar. And for bloggers who reside in Asia continent, if you want to be my guest blogger for this month Creating My Success, just send an email to : mama.rafif@gmail.com