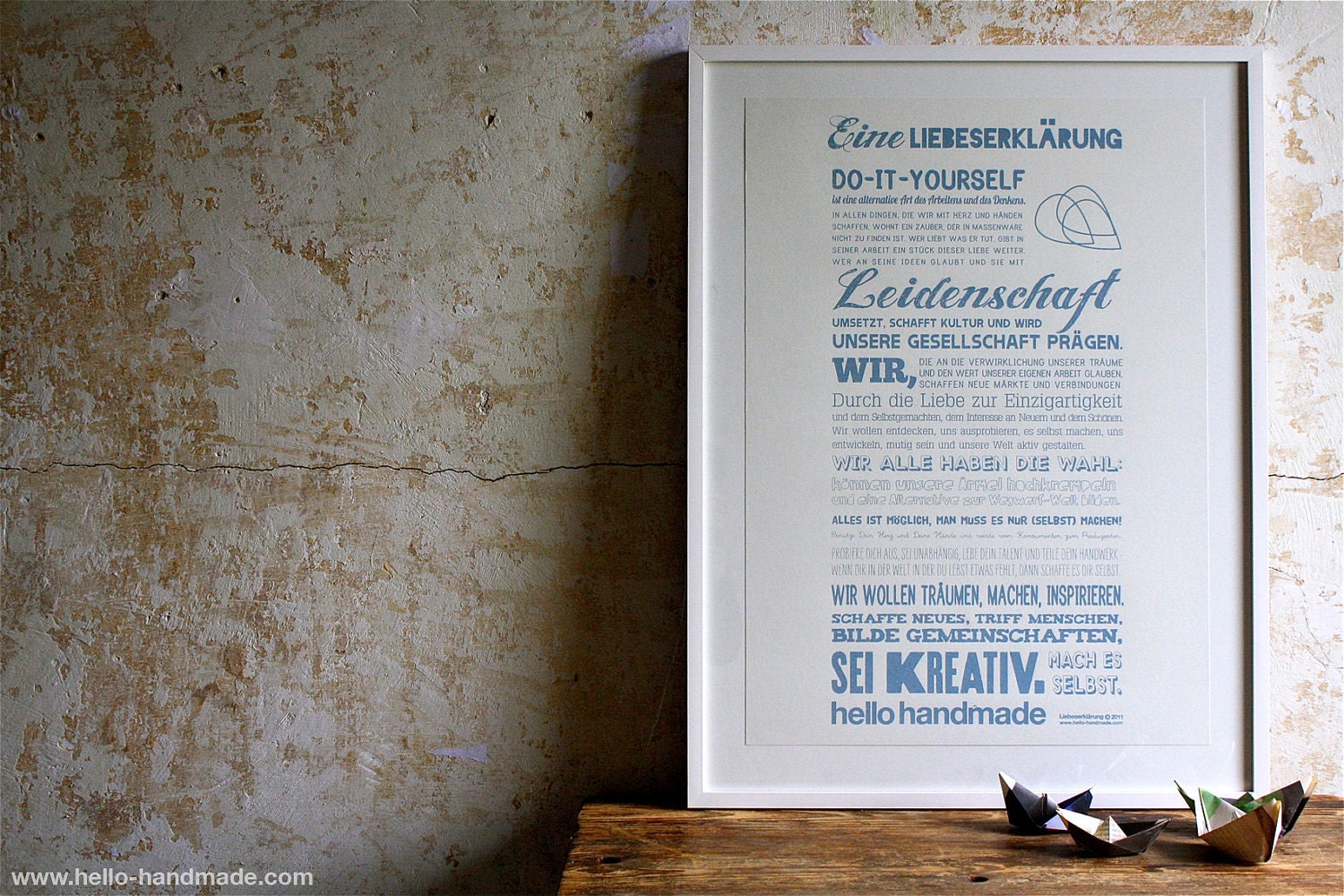 source
This is a short survey I made with my crafty friends from an FB Group,
Indonesian Crafters
Handmade means ....
Self satisfaction (Sarie Padmanegara)

To prove that I can make it, just like a challenge (Citra)

Really made by hand, at least 90% worked by crafty hands not totally by machine. Non uniform, because it is not just "manufactured" (Leidi from Little Mice)

Handmade is purely made by hand, which is unique and original. The end result will reflect us, the maker, the art is..authentics (Yuka)

My way of life..
Handmade = Art
I love art, loving with art..
Detail but not perfectionist.. (Saga Amelia)

Just a hobby - n just for fun (Dyah Saraswati)

Handmade is passion of each crafter, pride and proof for ourself (Chesiria Tattia)

Handmade is a hand-crafted artwork which is made with love and full of precise. Our works will never be the same each other because we create them wholeheartedly (Arinaste Craft)

Handmade for me is my personal expression and happiness, it more refers to hobby... because when I made something, I made something soulful, which resonated what I felt that time, cry with handmade, laugh with handmade, just like a poetry... (Kiki Emeralda)

Handmade is like a finger print, everyone has her/his identity ...(Piena Mustika)

Handmade is like a signature, everyone has her/his characteristics. In a handmade thing, there are passions and loves of its maker. And now, handmade has became my way of life(Indah Apsari)

It is more about inner passion (Dian 'Dini' Kusumawardhani)

My way of life. It is like my soulmate (Dina leonard)

Handmade is my passion. I just can't live without it. My way of life :) (Rika Daniel)

I do what i like and what i love :)... (Malicka)
How about you ? What does handmade means to you ?