I'll make this a quick post, ready ?
I'm making a set of accompanies for above lonely mushroom-y baby maryjanes, maybe a nursey box, a baby hat, and a bib? any idea ?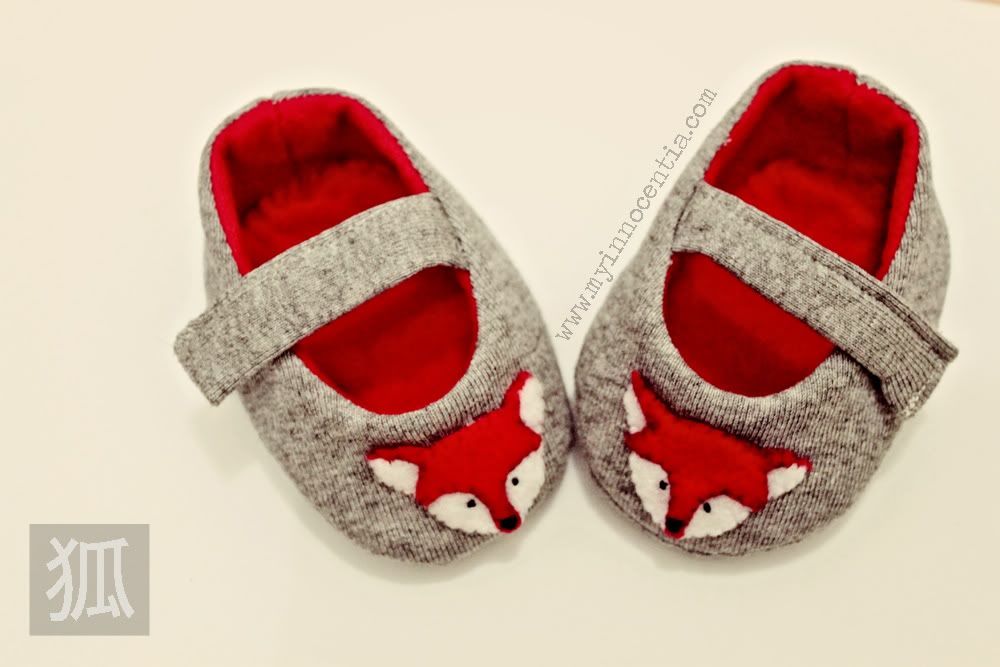 And I made a pair of baby maryjanes using a neglected gray t-shirt and wool felt. That was originally designed plain, but my friend (thank you Ms. Rika) suggested to add fox ornaments to suit the theme of my facebook's group monthly challenge, which is about fox.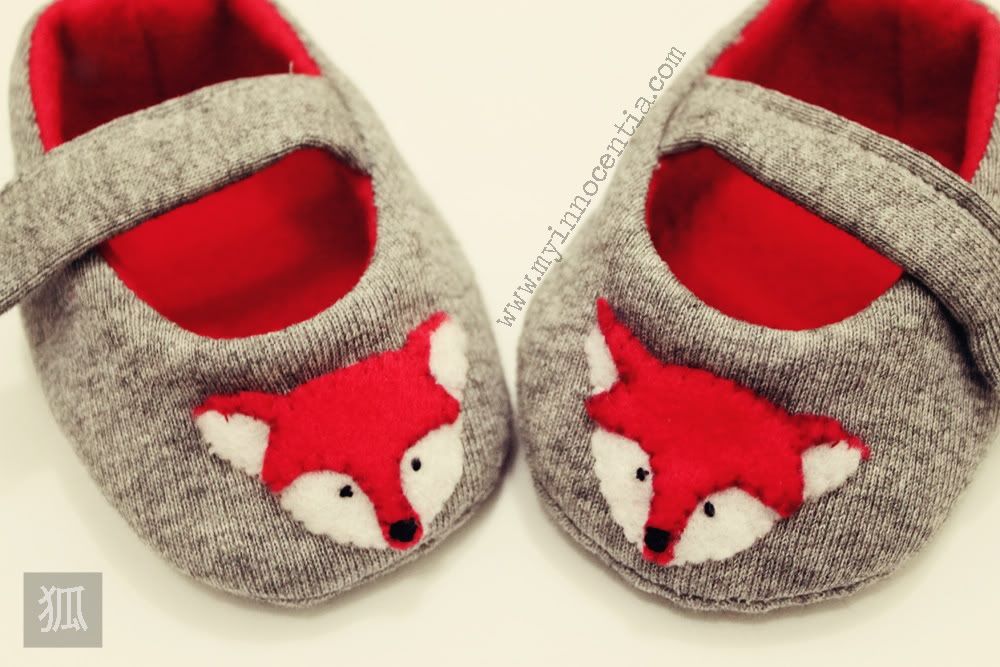 A zoom zoom image showing you the shape of the fox. Maybe they are too red ?
And the good news, from me, is I'm now accepting orders :D
I'm currently making orders of baby gift set from my close relatives, and I can't hardly believe that it is as stressful as so much fun
Note : This post has been linked up to some these
fab link parties