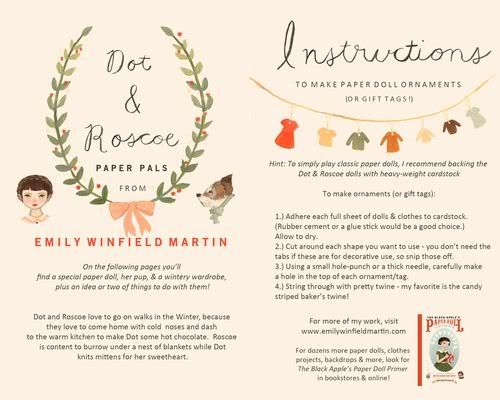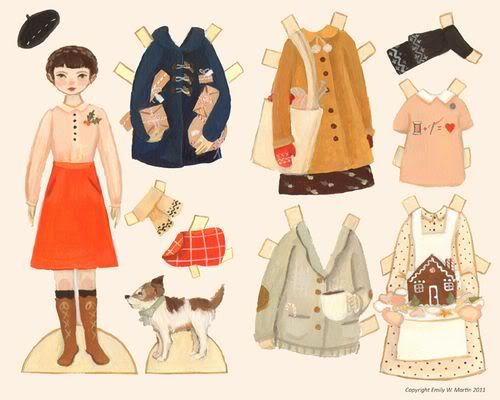 Happy Thursday !
In case you can't recognize the style, the gorgeous paper doll above is designed and illustrated by the one and only, my hero, Emily Winfield Martin a.k.a
The Black Apple
. You can download the paper doll
here
Don't forget to visit
her etsy shop
and another blog
Some Girls Wander
You will love all of her paintings, prints, and papery goods. My favorite is "Lilian and Licorice" :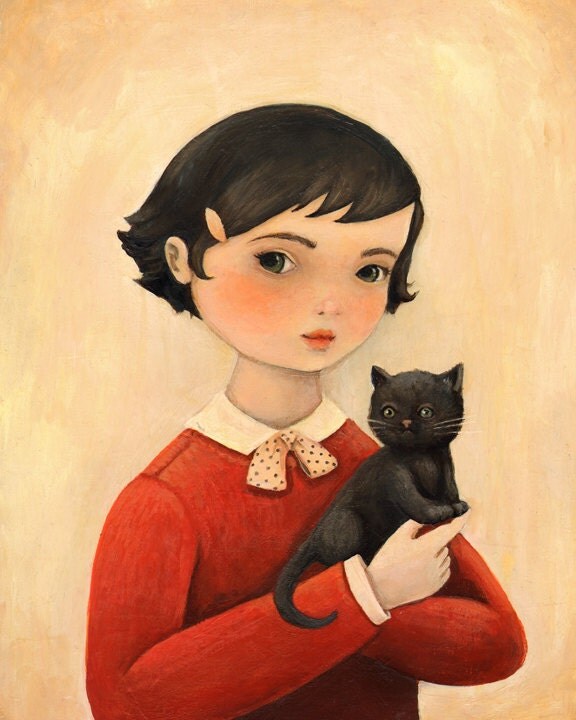 In Bahasa Indonesia, I would say "Unyuuu...." that means "cutee.."
She also has published two books,
The Black Apple's Paper Doll Primer
and
Oddfellow's Orphanage
Do you have any favorite illustrator or artwork that you love so much ?
Please share with me so I can add them to
my pinterest
OOT :
The New Year Giveaway from Idekuhandmade
ends tomorrow, put a comment there to enter