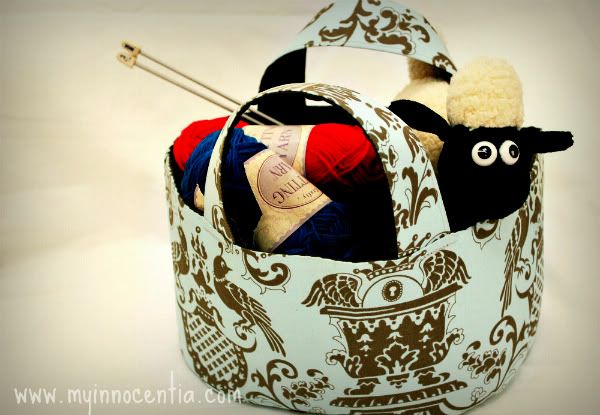 I'm currently making some of this bucket bag, and have finished some of them. If you had read
this post
, you would know where I got its pattern. I made the pattern at July and made the bags at December. That's great. At least, I made them, didn't I ? =)) ROTFL
Sewn using this
Botanika's Wink Wink
from Paula Prass and a dark brown linen as its lining, can you imagine where I should take this bag along with me? to the mall, bookstores, to the picnic ? It was weird because I imagined using it as a baby nursery or craft room decoration *__*
And for "shaun the sheep" plushie in the first photo, I know, that wasn't my kind of style. But I couldn't think of anything connected to wool yarns except "shaun the sheep". I feel so guilty for snatching Zakiyya's doll without asking her first. Her response when seeing that photo was like "Mom, that's my doll" ha ha..
The bag without "shaun the sheep" :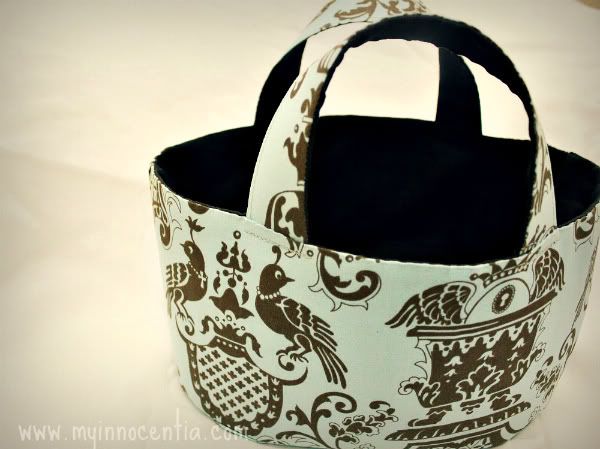 After few weeks of hiatus in blogging and sewing, I realized that I forgot all my promises to you, from
this renewed tutorial
until bigger sizings
for this patterns
. Sorry :'(
I'll try my best next year
Last but not least, did I forget to mention that we got a triple birthdays this month ? After Zakiyya's birthday at the end of November, three weeks ago was my birthday, two weeks ago was my boy's birthday, and last monday was my husband's birthday. We celebrated them by going to the beach, sight seeing Mount Krakatau and Mount Anak Krakatau, and by getting nauseas the next day - all day long, all of us
That was not full of fun, but we were all excited. How about you? How did you fill your holiday ?
Note : This post has been added to some of these fab
link parties